KIDS MUAY THAI
7-12 year olds
Martial arts is and has always been more than kicking and punching. Here at ACSA, we foster respect, develop loyalty and increase confidence in each of our students, so they have the skills and ability to defend themselves and others.
Whatever your reason, your child will be equipped with the knowledge, physical andmental strength to help them throughout their life journey.
Why your child should start Martial Arts?
Your child struggling with their focus and attention?
You are worried your child's shyness will lead to less opportunity at school and beyond?
You see a natural athlete and would like to nurture that by investingin a program that fosters real life skills?
Maybe you would like to give your child an outlet to utilise their natural leadership skills?
Perhaps your child has a lot of pent up energy and doesn't know how to deal with it correctly.
You would like to equip your child with some basic self defence skills so they feel safe and confident?
What to expect in our kids martial arts classes?
At the ACSA Kids Program we focus on incorporating martial arts skills into a holistic approach to self defence and personal development. Some of the important life skills your child will learn at ACSA are respect, confidence, self defence, self control, fitness and coordination.
We also reinforce values that you will be teaching your children at home, such as self respect, how to avoid and deal with bullying, and most importantly when to use their martial arts training. The results from our Junior Program are amazing, with benefits available to all children regardless of age, coordination or fitness.
What days and times are the classes?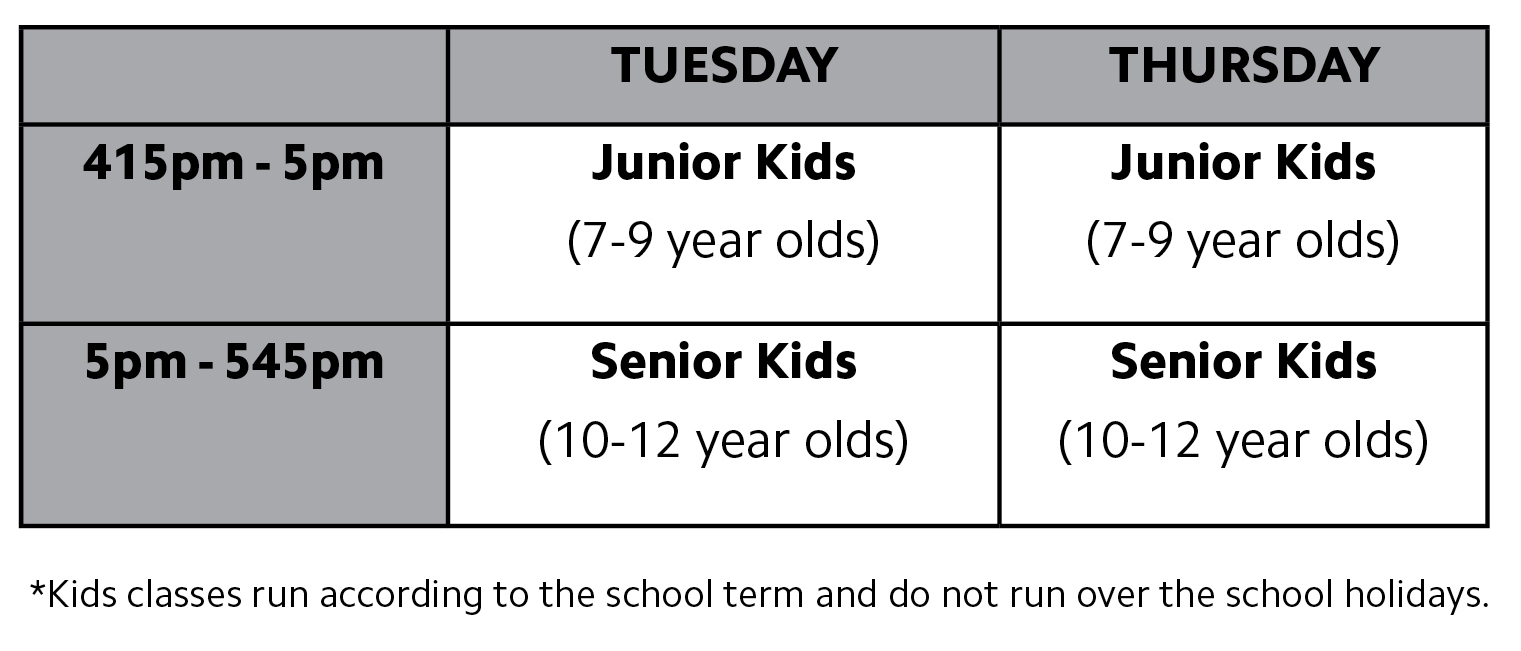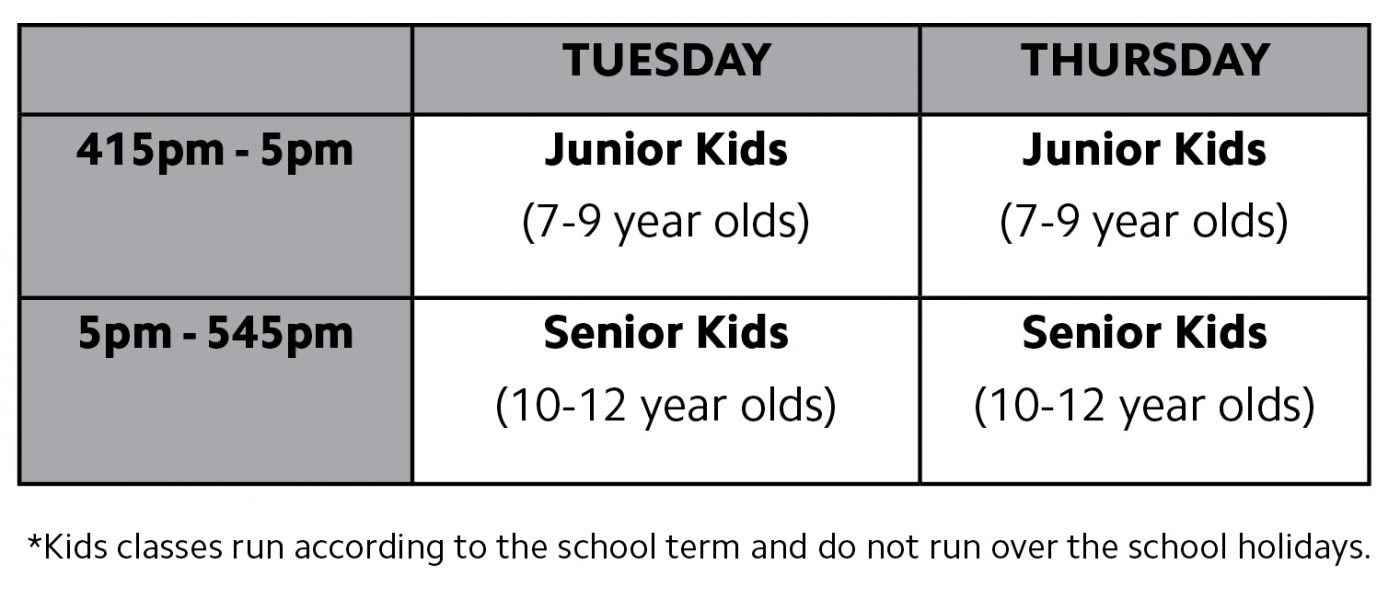 How to get started in our Kids Martial Arts Classes?
Our teens classes are suitable to teens of all fitness levels. From those who haven't done any sport before to those that are very active. All our teens classes are beginner friendly!
Still got a few questions?