Brazilian Jiu Jitsu Classes
What is Brazilian Jiu Jitsu?
Brazilian Jiujitsu has been proven to be one of the most effective martial arts in the world through its dominance in the world of MMA. BJJ focuses on controlling your opponent rather than trying to trade strikes or kicks. Brazilian Jiujitsu is very safe, easy to learn and suitable for all body types and ability levels.
Our Brazilian Jiujitsu Classes are dedicated to the mastery of the most effective Grappling techniques. Our classes are fun, friendly and welcoming to everyone of all fitness and experience levels. We place a strong emphasis on correct technique, control, safety and building confidence through Martial Arts Training.
Improve your Life through Jiu Jitsu!
Brazilian Jiujitsu is more than just a martial art or method of fighting. The lessons you learn from your martial arts training and the confidence you gain will have a positive influence on many other aspects of your life. If you're unsure about trying martial arts training for fear of injury, embarrassment, or any other reason, then our Beginners BJJ program is for you. If you already have experience in BJJ, Grappling or other forms of Martial Art come along to check out our Intermediate & Advanced BJJ Classes.
BOOK NOW
Develop your skills safely & Effectively.
Each BJJ Class at Australian Combat Sports Academy focuses on the
highest percentage combat tested techniques. Our Classes are professionally planned, structured and supervised. We follow a
precise curriculum that maximizes your Brazilian Jiujitsu learning and
development while allowing you to learn in a fun, safe and cooperative
environment.
What to expect in the Brazilian Jiu Jitsu
Classes?
Black Belt coaches with many years of experience who have tested their skills and training in competition.
A supportive team of fellow BJJ students who will help you make progress on your BJJ Journey.
Learn the Highest Percentage and Most Effective techniques of Brazilian Jiu jitsu.
A BJJ curriculum that maximises your learning and development while allowing you to learn in a fun, safe and cooperative environment.
Focused on all aspects of BJJ training including Self Defence as well as Sports BJJ.
A well-structured program with exact Grading Requirements to build a great foundation for your Martial Arts journey.
Learn the correct movements and techniques and how to use them safely.
A Safe, Fun and Encouraging training environment.
BOOK NOW
Learn Brazilian Jiu Jitsu at ACSA Melbourne
The BJJ Program at ACSA Melbourne offers a great culture and learning environment for all levels of students. On an average night on our mats, you will find Black Belt champions training alongside recreational grapplers or high-level MMA fighters rolling with beginners who are just starting out on their Martial Arts journey. We pride ourselves on developing an environment where every student of any level can constantly learn and improve. We follow a systemised and structured curriculum and a precise approach to coaching which ensures all students are constantly learning and progressing. The BJJ belt system is an important factor in a student's development and learning and also provides an indication of their progress on the road to Black Belt. At ACSA where we hold regular Brazilian Jiujitsu grading days every three months where students are tested to find out if they are eligible to be promoted to the next rank and take the next step on their BJJ Journey
The Benefits of Brazilian JiuJitsu.
– Get fit and increase strength while learning Real Martial Arts.
– Learn Brazilian Jiujitsu, one of the most effective Martial Arts Styles as proven in the UFC and other Mixed Martial Arts events.
– Learn new skills from experienced Black Belt coaches while training alongside a great team of supportive training partners.
– Develop more mental focus and increased energy levels while releasing stress and making new friends.
– Learn Effective self-defence skills that will give you the confidence to protect yourself and your family.
Testimonials
Jiu Jitsu can support you in terms of giving you more confidence, giving you more
capacity to handle stress, handle emotions…
"When you get really good at something as difficult as Jiu Jitsu, it makes everything in your life better.
Absolutely amazing place. ACSA classes provide a great balance of technique, sparring, fitness and knowledge through experience. Super friendly and attentive staff which is also very important.
"Jiu Jitsu is probably the number one activity that I could recommend to someone to improve their lives overall.
"If you are looking for a friendly gym with no egos and great culture come to Nemesis! The
trainers and members are all very friendly and welcoming! I find as a girl it can be intimidating
trying out a new gym but the minute I walked in I felt like this was one of the friendliest gyms I
have been to! Whether you are wanting to learn a new sport, lose weight or fight-ACSA can
definitely help you with that! The trainers are very knowledgeable and always there willing to
help you improve!"
"Over the years, I've been to a lot of different gyms in Melbourne and in Greece and in ACSA I
found what I was looking for. Big space and nice environment, Knowledgeable and experienced
coaches and a great team. Highly recommended for all levels and all ages."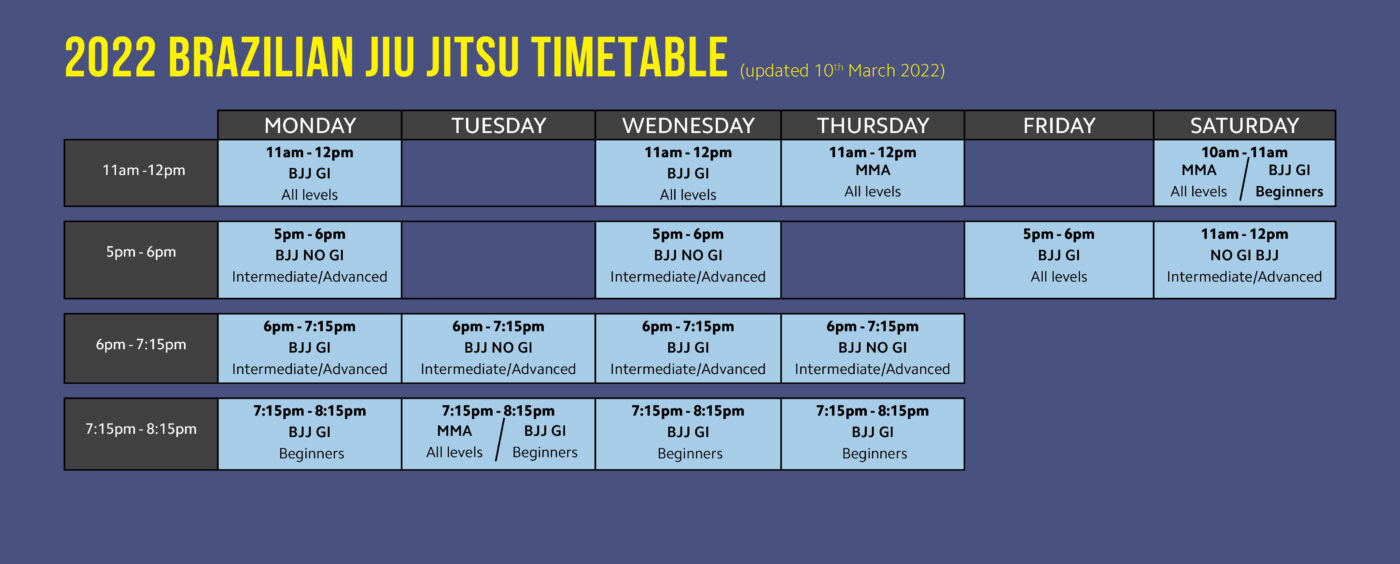 BJJ for beginners.
Did you know that BJJ training is for everyone of all fitness levels? Our BJJ beginner classes are suitable for anyone of any fitness level who is interested in learning Effective Martial Arts or Self Defense.
We offer a beginner's course in BJJ that will teach you the basics and fundamentals you need to start your journey to one day becoming a black belt.
Contact us today to get started in BJJ.
If you are a complete beginner or someone who has trained before then contact us today and we can get you started training Brazilian Jiu-Jitsu today